Amanresorts' Aegean Sea Getaway
Amanresorts has always been synonymous with tranquil luxury experiences. Nestled in a quiet valley overlooking the Aegean Sea, the new Amanruya resort, to open this August, is christened after the […]
---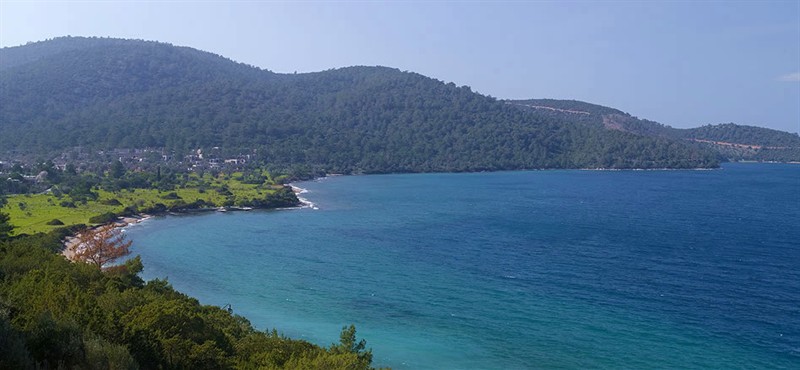 Amanresorts has always been synonymous with tranquil luxury
experiences. Nestled in a quiet valley overlooking the Aegean Sea,
the new Amanruya resort, to open this August, is christened after the Sanskrit word for peace, 'aman', and the
Turkish word for dream—an apt name for the hillside locale offering
breathtaking views of the azure sea and a private pebbled beach.
Amanruya offers a total of 36 pool terrace cottages with varying
courtyard and swimming pool designs to ensure a unique character and experience.
Double glass doors lead from the lush living room to an exterior terrace holding
a swimming pool and a covered dining and lounging pergola. All cottages are
fitted with outdoor showers, underfloor heating and a fireplace.
The resort buildings are free-standing, and all offer
exceptional sea views. They include an Arrival Pavilion, a three-storey
Library, Dining Pavilions, a Terrace and Wine Lounge, a Boutique, an Art
Gallery and two Spa Suites. A
50-metre marble swimming pool and a tennis court round out the facilities.
Approximately 500 metres west of the main buildings is the informal Beach Club.
Protected by a headland, it consists of a series of intimate shelters and
terraces curled around a number of well-established trees. A small pebble
beach, a jetty and an offshore swimming pontoon complete the picture.
Amanruya will provide a number of excursion options to the
wealth of classical sites in the region, including the ancient ruined cities of
Didyma, Miletus, Priene and Ephesus.
Standing beneath the towering columns of Didyma's Temple
of Apollo, in the 5,000-seat
theatre at Priene or under the Gate of Hercules in Ephesus
– all thousands of years old – is sure to be a holiday highlight.
Amanresorts
---