From China With Love: Shanghai Tang AW '11
This year, Shanghai Tang's Fall-Winter women's collection celebrates the dynamic energy that percolates through contemporary Chinese society. By reinterpreting iconic looks from the country's ancient civilization, Shanghai Tang presents a […]
---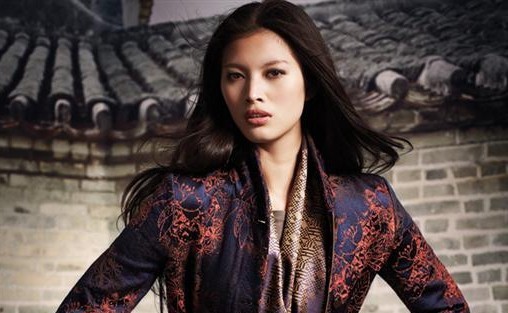 This year, Shanghai Tang's Fall-Winter women's collection
celebrates the dynamic energy that percolates through contemporary Chinese
society. By reinterpreting iconic looks from the country's ancient
civilization, Shanghai Tang presents a new sense of modern luxury.
The women's wear and fine accessories is grounded in the
rich traditions of China's
past, yet inspired by its shimmering future. The autumnal palette of muted
terracotta and raspberry pink harkens to the exuberant hues of Qiang and Miao
tribal costumes, as well as the traditional Islamic colors of the Xinjiang
province. Key looks include the new Bohemian-inspired pleated silk trousers,
paired with the "Officer" silk blouse with jade buttons. Modern
interpretations of the traditional qipao
for Autumn-Winter feature elegant draping and shirring around the waist, as
well as interesting mixing of prints and solid color panels.
The opulent artifacts of the merchants, princesses and
missionaries who traveled along the Silk Road are also
widely referenced throughout the collection. The "Treasure Chest" print
re-interprets intricate cloisonné, one of China's
highest art forms, as a tiny floral motif. "Chinese Lantern" is a festive
print, inspired by the lanterns used for celebrations and to welcome guests.
Playing with proportions, the small lantern motifs also look like berries and
flowers from a distance: a humorous accent in a stylishly chic, effortlessly modern collection.
Shanghaitang
---