ILTM Ultratravel Forum Asia 2011 Comes to Fruitful Close
ILTM Ultra Travel Forum Organized by International Luxury Travel Market (ILTM), Ultratravel Forum 2011 came to a fruitful end on 16th June. Comprising leaders of the world's top luxury travel […]
---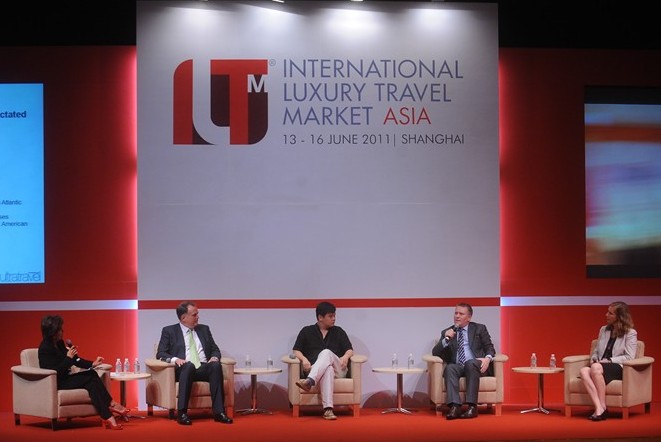 ILTM Ultra Travel Forum
Organized by International Luxury Travel Market (ILTM), Ultratravel Forum 2011 came to a fruitful end on 16th
June.
Comprising leaders of the world's top luxury travel brands,
including Steve Odell (Silversea), Paul Dickinson (Virgin Atlantic), Peng Loh, Fiona Watson (American Express) and hosted by former CNN Asia anchor Michelle Han, Ultratravel
Forum addressed the theme 'Is the Asian Luxury Traveller dictated by
culture, wealth or both?' at one of its many panel events.
While the panelists felt that Asian luxury travelers ask for similar things when compared to their counterparts in the west, they suggested that luxury property owners be
more culturally sensitive and not treat Asian travellers as one homogenous
group. This can be addressed through specifically tailored programmes and
offerings, especially in a region where the average luxury traveler is younger
and thus, demand more adventurous programming.
Founder and chairman of Amanresorts Adrian Zecha received a lifetime achievement award at the Forum. Speaking after receiving the award, Zecha mused on the philosophy of running Amanresorts, "There are some 250,000 Aman 'junkies' and we communicate with all of them personally and directly. They are the key to selecting and finding new properties as well. On choosing property sites, he adds "I listen to my stomach. I know within five minutes whether a site will be good for Aman or not as my gut tells me".
Earlier, ILTM's 'The Future of Luxury Travel' report highlighted four distinct profiles of luxury travellers for
2011/2, from the 'independent minded' and 'candidates to luxury' to the 'explorer' and 'streetwise purchases'.
Debbie
Joslin, Exhibition Director of ILTM, commented,
"The ILTM's Global Trends report confirms
there is a continued recovery in and demand for luxury travel, as shown by
increasing lead times and rates. The role of the luxury travel buyer and their
relationship with suppliers has never been more important as the demand for
high-level personalisation continues to grow amongst luxury travellers."
Hilary
Doling, Editor in Chief of The Luxury Travel Bible, Henrietta Ho, Hyatt Hotels and Jo Foley,
Freelance Writer and Editor of Spa and
Wellness Travel
Claire Howse,
Marketing Director of &Beyond, at the 'How to sell authentic and
sustainable travel' seminar
Yasuo
Kudo, American Express Membership Travel Services (Japan), at the
'Understanding the Japanese Traveller' Seminar
Networking, the key to a successful ILTM Asia
---